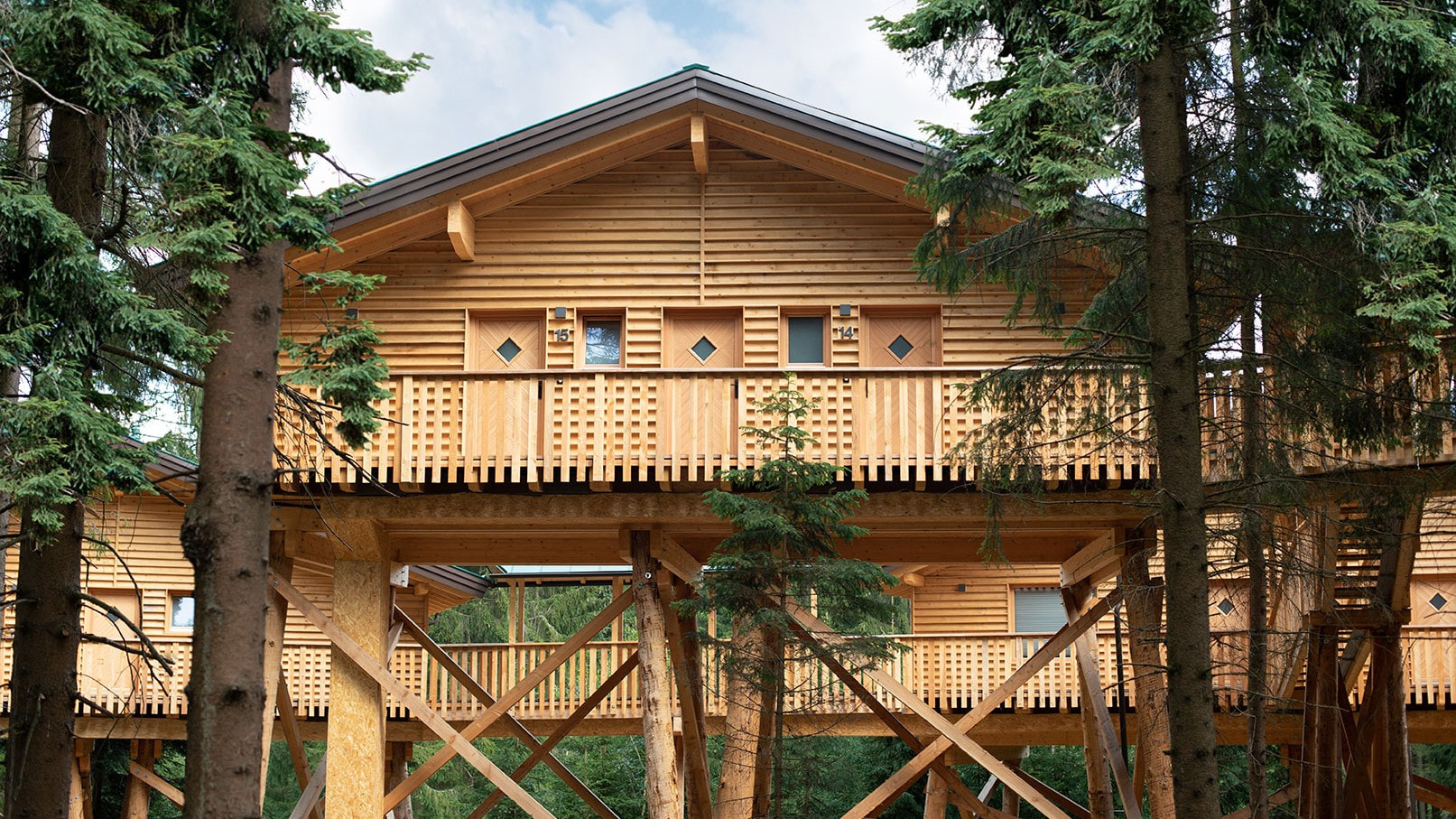 Erholung zwischen den
Wipfeln der Bäume

URLAUB AUS EINER ANDEREN PERSPEKTIVE
The tree hotel in area of Baumkronenwegs in Kopfing promises a holiday of a very special kind - relaxation in airy heights, surrounded by the peace of the forest. Thanks to its natural look the built-in Rubin wood windows from Josko not only fits perfectly with the building ambiance, but also opens up wonderful views of the surrounding nature.
Architect | Planbox Interior Design GmbH Photographer | Heidemarie Pleschko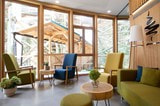 Harmony in every angle
The play with light and wood skilfully sets the centre stage and radiates comfort, calm and harmony.
Already the entrance area with its traditional entrance door model Lofer creates a feeling of home, nature and home coming.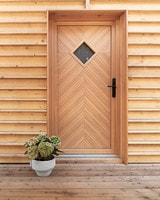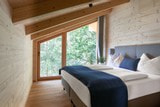 ENJOY THE PEACE
Thanks to the optimal noise, heat and tightness values, even the chirping of the birds cannot awaken you - for a maximum of undisturbed sleep.
Interior doors, furniture, floors, walls - wood as building material runs like a red thread throughout the entire furnishings and ensures a natural, unpretentious homely feeling.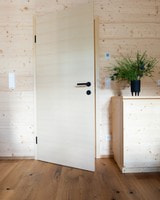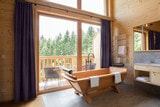 PURE RELAXATION
Traditional, unpretentious and far from the kitsch - this bathroom made of wood invites you to relaxation at its best.
Built-in products


at a glance
#PRODUCT#
has been added to the watch list!
Show