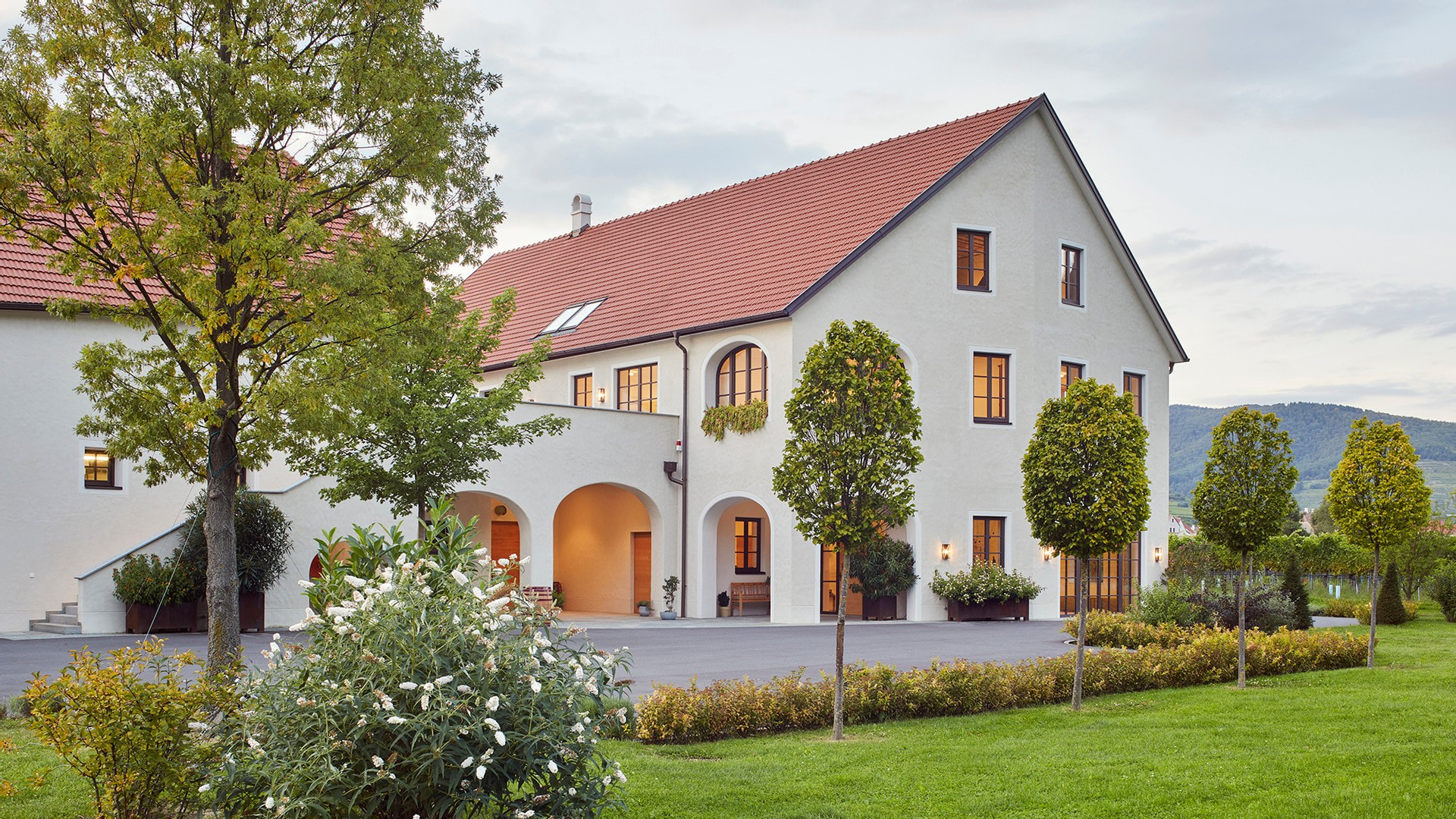 Aussichtsreich für

Wein und wahre Werte
TRADITIONSREICHES LANDIDYLL
Die beiden großzügig verglasten Seitenteile der Haustür lassen viel Licht in den Eingangsbereich und schaffen einen warmen Empfang.
Umrahmt vom neu angelegten Garten und alten Weinbergen: Aus jedem Wohnraum des Weinguts fällt der Blick ins Grüne.
The reconstructed winery in Wachau, Lower Austria, units the best of two worlds. Elegant family home and exclusive tasting room, modern office spaces and a wine cellar for the award-winning products of the winery: The building ensemble joins the traditional and the modern into a coherent whole, surround by the newly designed garden and old vineyards: From every living space of the winery you have a view overlooking the greens. The entrance area shows how contemporary design and history are jointed together: Charming round arch windows in the first floor are in balanced contrast with the modern, spacious entrance door, flanked by the two floor-to-ceiling glazing bar windows. These underscore the natural living style and are reminiscent of times gone by. The sophisticated design of our glazing bar windows fits all spatial conditions. The living space pampers the family with patio doors, fixed units and various windows with lots of views overlooking the garden.
Photographer I Sabine Bungert