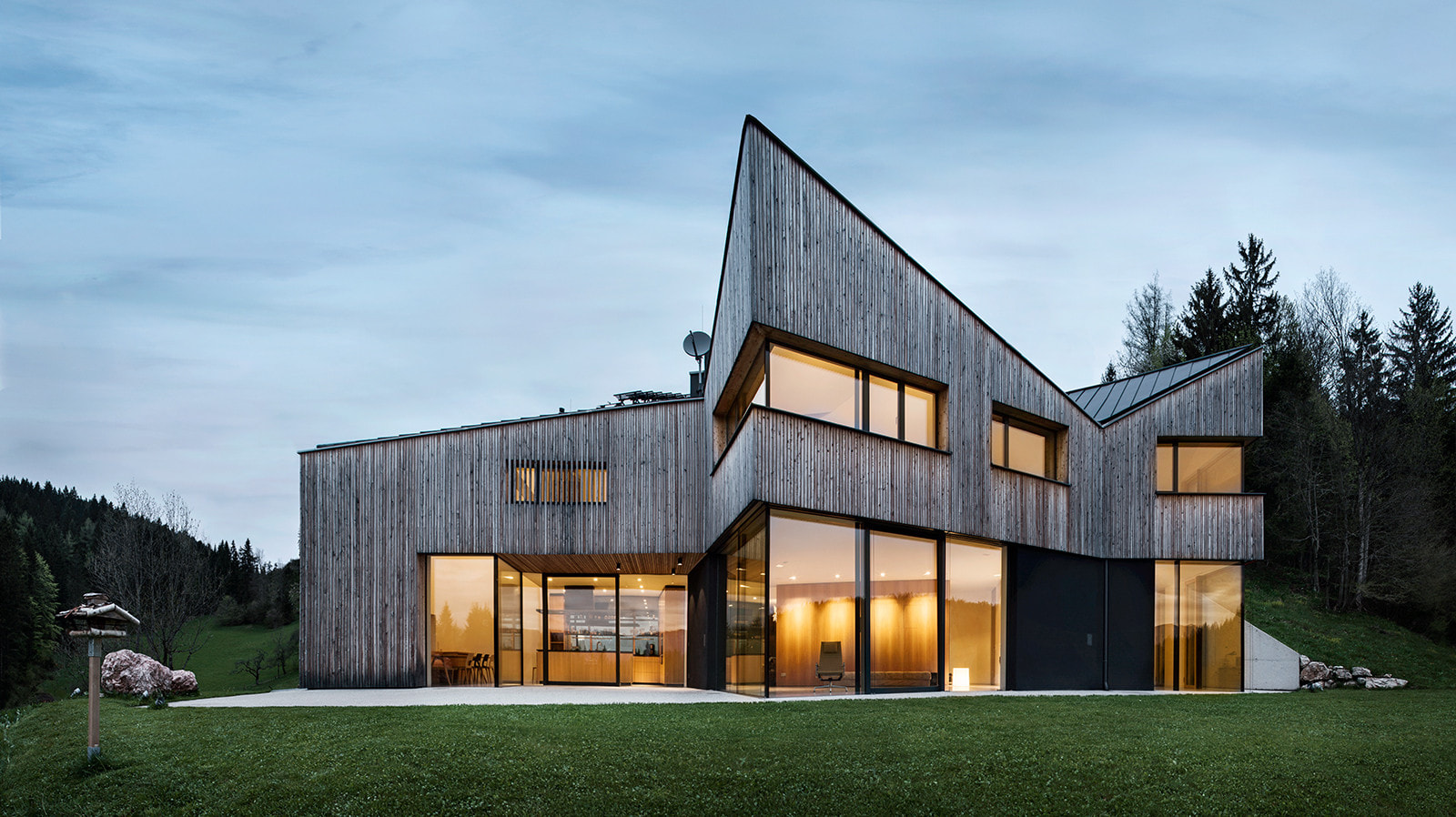 Living in harmony
with nature
NATURAL MATERIALS INSIDE & OUTSIDE
The single-family house impresses inside and outside with its delicate integration in nature and the balance of natural materials from the region.
Architect | DI Christine Müller-Zarl Photographer | Andreas Hofer
Focus on naturalness and sustainability
Four your house in Mostviertel the architect Christine Mueller-Zarl selected exclusively natural materials from the region - including the windows made of certified sustainable forestry.
Details matter
Flush-fitting particularly comes into its own for multi-part elements.
Natural spectacle in your home
The combination of Alu and Oak with non-visible hinges and an all-round glazing allow the house a permanent exchange with nature.
A broad perspective for unwinding
Absence of right angles and the use of all-glass corners make it possible to enjoy a wonderful, almost 360 degree broad view of the surrounding region of Kalkalpen from almost everywhere in the house.
Built-in products


at a glance