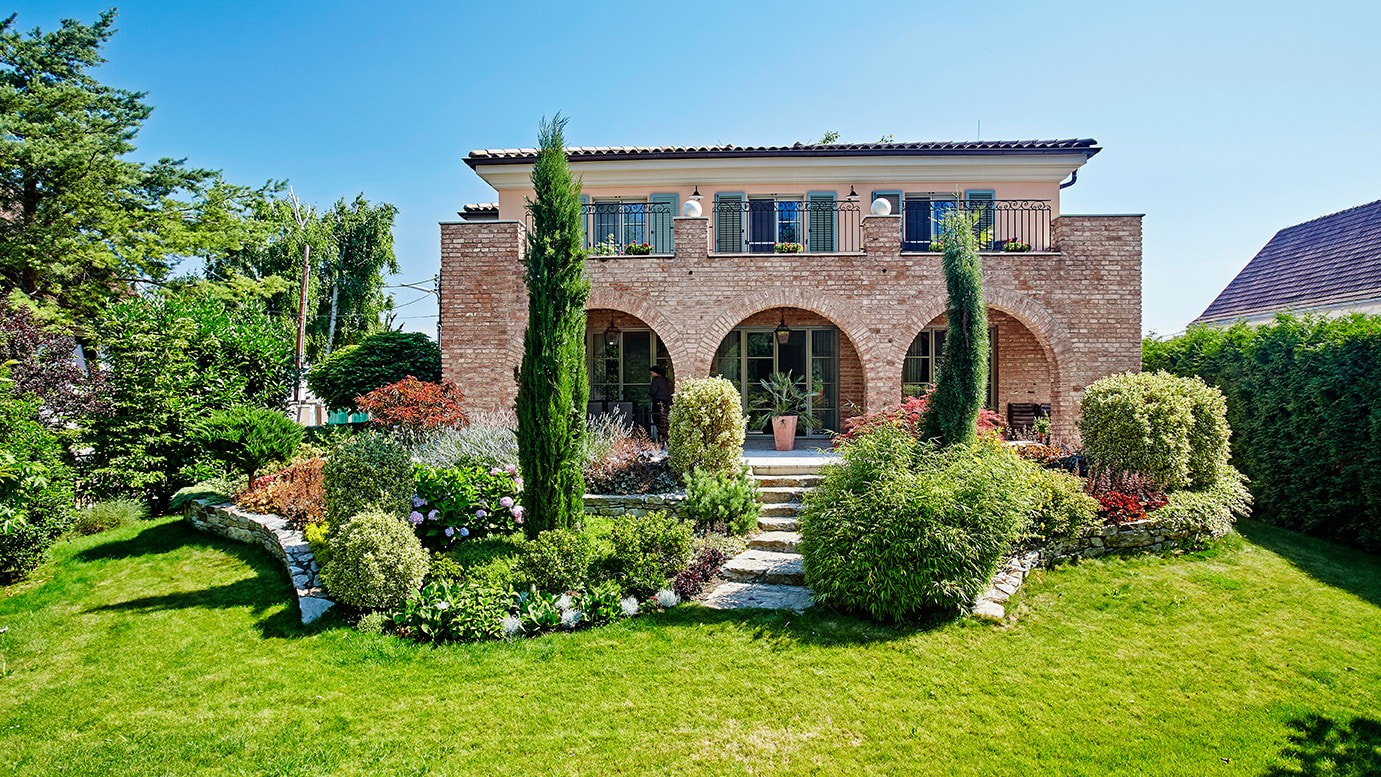 Südländische Wohn-& Lebensfreude


nach Hause holen

MEDITERRANER WOHNTRAUM
Glazing bar windows, round arches, window shutters and a brick façade - this house leaves nothing to be desired for the enthusiasts of the Mediterranean architecture. The window and terrace doors of the Diamant 89 series create the charm of the building and also ensure sufficient daylight in the living area.
Architect | Claus Radler Architektur Photographer | Erwin Wimmer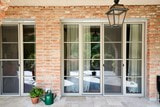 TWO BIRDS WITH ONE STONE
The terrace doors score points not only in terms of the timeless classic deign. The integrated insect screen and the folding shutters also ensure an insect-free and cool living space.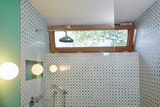 LOVE OF DETAILS
Loving details such as the Spanish style tiles in the bathroom make the family home into something special.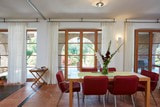 CLASSICAL, elegant, Mediterranean
natural materials such as mosaic tiles, linen, wood, stone and clay are in foreground. The use of red, rust and brown shades in keeping with the warm, Mediterranean style.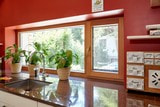 MIX & MATCH
Plastic/Alu windows with decorative wooden films were used in the kitchen and in the bathroom. Despite the various window systems everything fits perfectly together in the exterior view.
Your personal living style


to download free of charge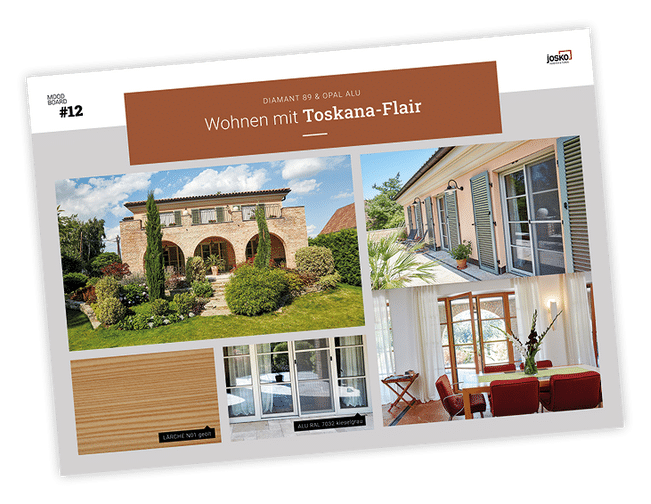 #PRODUCT#
has been added to the watch list!
Show