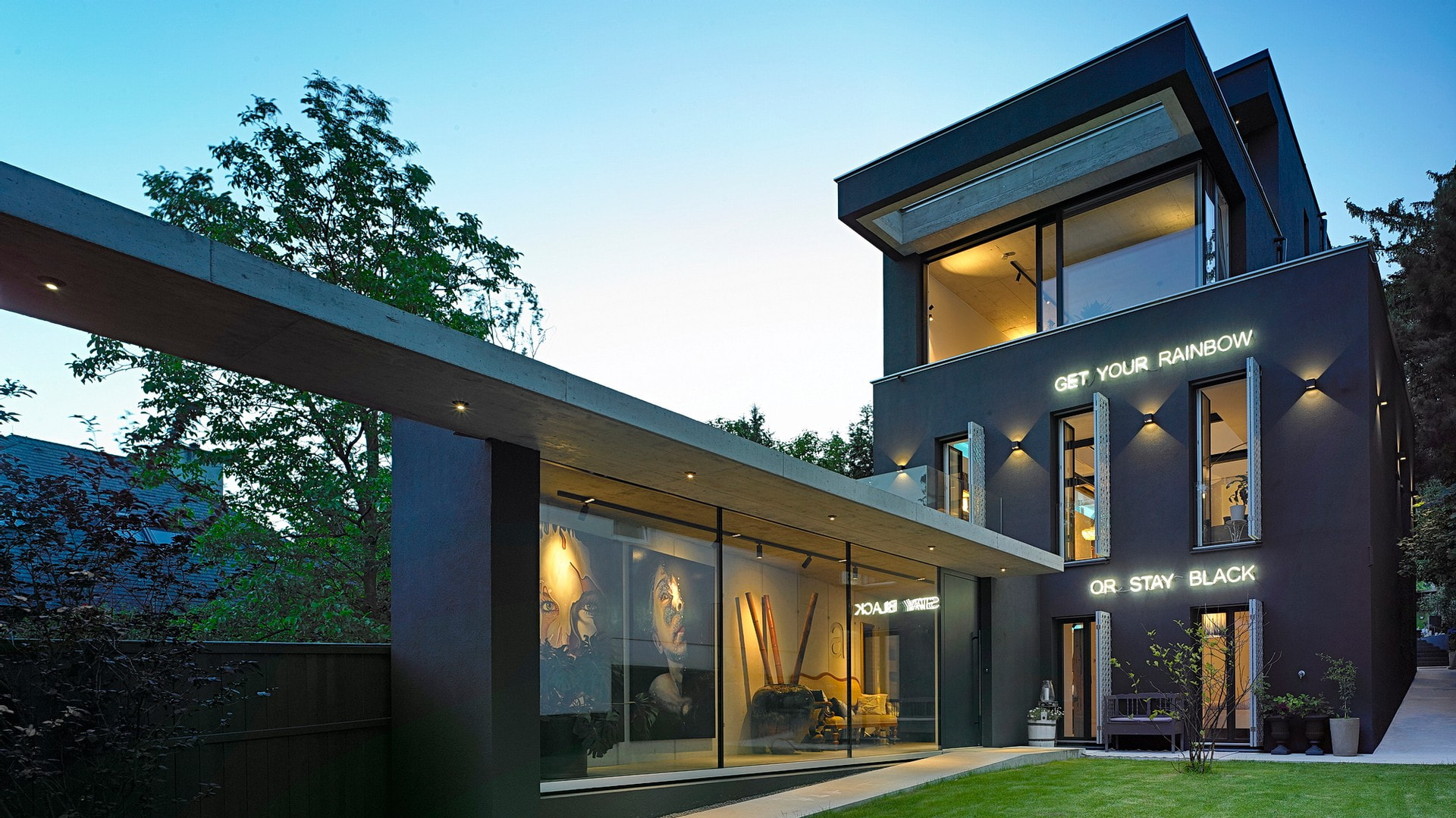 Wenn Moderne und

Verspieltheit

aufeinandertreffen

GET YOUR RAINBOW OR STAY BLACK
It is no contradiction in terms - from the outside this modern building seems rather simple with its dark facad, but on the inside is where the rainbow appears.
Architect | Alexander Nieke, Archiguards Photographer | Wolfgang Leeb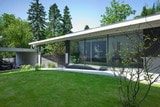 REFINEMENT MADE OF GLASS
A highlight of this single-family house is without a doubt the light-flooded hallway complex. Thanks to the frameless all-glass system FixFrame Platin.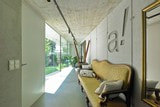 HARD MEETS DELICATE
Rough, hard concert surfaces require contrasts - Upholstered furniture and soft fabric create a homely atmosphere.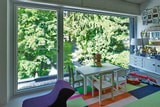 NATURE IN THE PLAY ROOM
Children's eyes are not the only ones shining - the Platin terrace doors fit perfectly in the otherwise very lively room and provide views of the greens.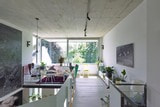 BROADLY DIVERSIFIED
Colourfully mixed furniture and colours matched with concrete roofs and simple Platin windows create a unique, carefree living style.
Built-in products


at a glance
#PRODUCT#
has been added to the watch list!
Show