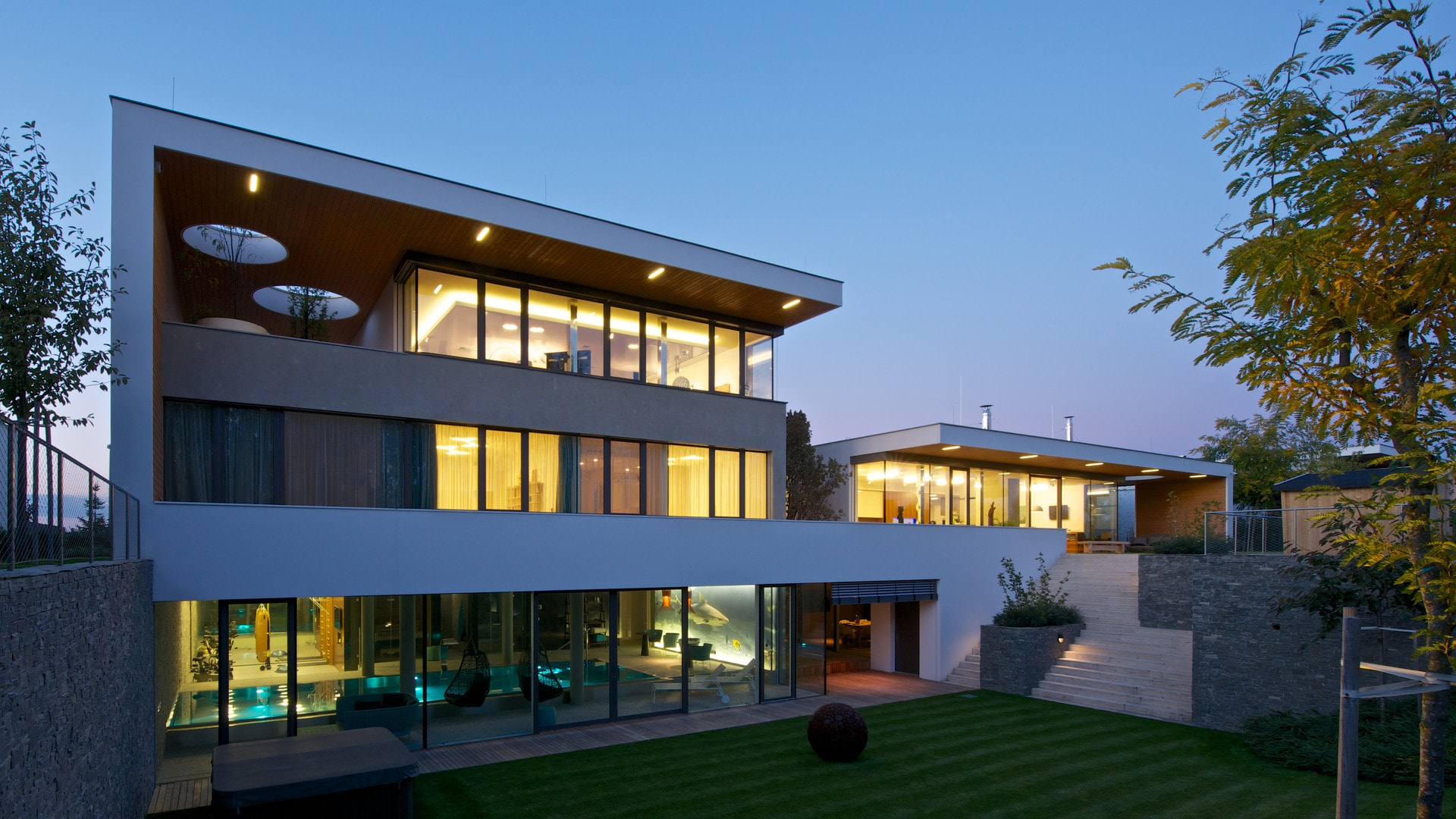 Eine Golf Residence

mit Stil
AVANTGARDISTISCHE GANZGLAS-ARCHITEKTUR
The villa on the golf course in the centre of Prague shines with individual use of Platin Blue elements and stands out with progressive architecture.
Architect | Eng. Arch. Petr Kolár Photographer | Iveta Kopicová
Feel-good experience at home
The golf course of this residence is not the only thing that makes the heart of golf enthusiasts beat faster, it is also the generously used Platin Blue all-glass system, that makes visiting the pool into a feel-good experience.
Design, quality and thermal insulation at a glance: The triple glazing and the frame made of solid wood reduce the cold radiation.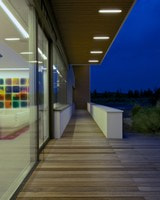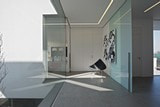 Harmonious composition
The flush-fitting MET interior doors in combination with the minimalistic furnishings and large glass elements convey the residence a modern, elegant character.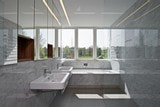 When everything fits together
The Platin series is not only glass and frame flush-fitting on the outside, but also frame flush-fitting on the inside for an even more simple look.
#PRODUCT#
has been added to the watch list!
Show