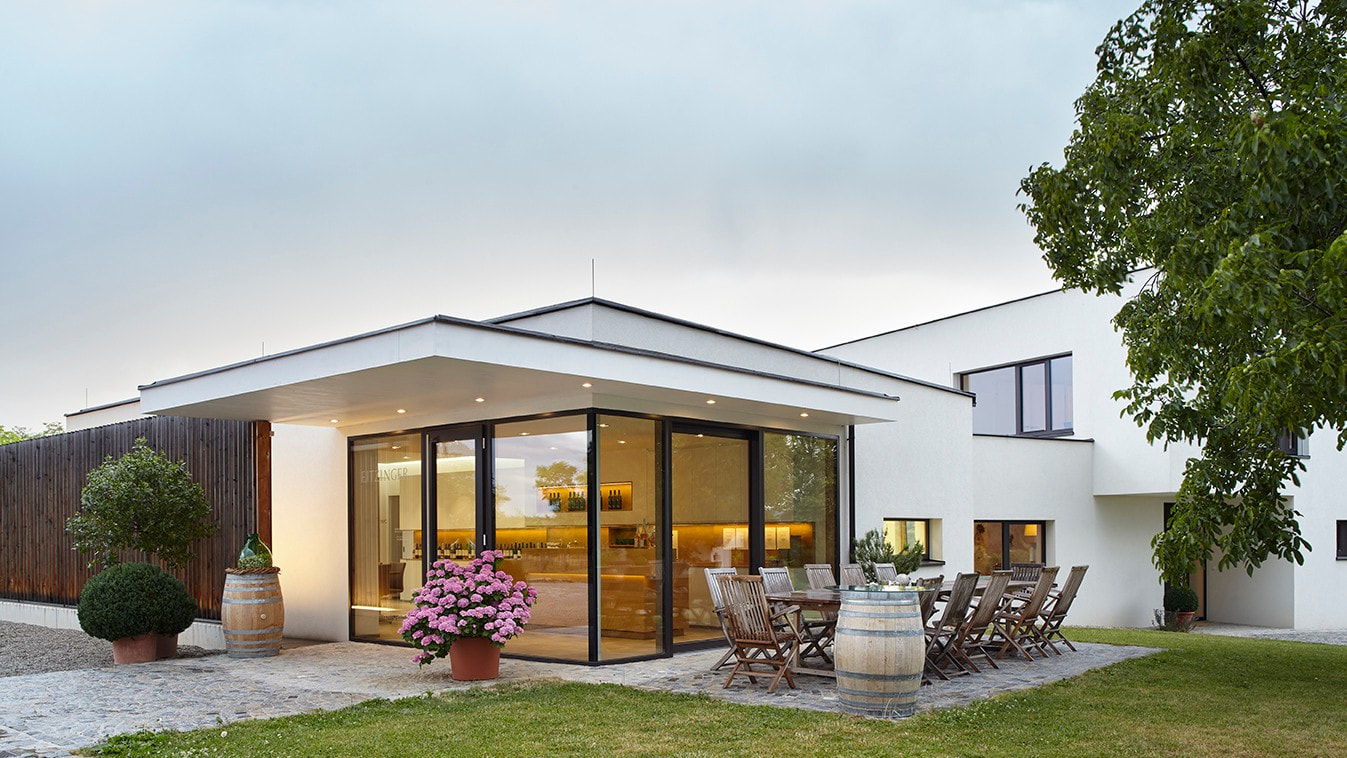 Arbeit & Privatleben


stilsicher unter's Dach gebracht

HARMONISCHE BÜHNE FÜR GENUSS & FAMILIE
Professional and private life in a ultra-modern building brought under one roof - making it possible for both the builders and the wine maker to live out their open and guest-friendly work philosophy in stylish settings.
Architect | Herwig Teuschl Photographer | Sabine Bungert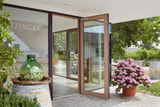 Focus on openness
The wine makers can present their wines and provide wine tasting in the showroom in impressive settings in a light-flooded, bright room.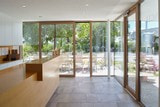 Enjoyment and hospitality
The Platin Blue all-glass system from Josko play a specially decisive role in this room by exposing the view of the surrounding vineyards.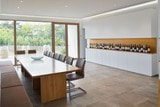 Perfectly shaped scenery
The traditional refinement of the wine is reflected in the architecture of the showroom. Open, modern, puristic - an aesthetic stage for the wine entirely without distractions.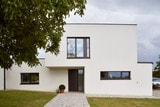 Cubic architecture
The simple Blockbuster entrance door and the Platin windows fit almost seamlessly into this cubic, modern building.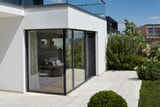 Aesthetics across lines and variable in design
The Platin Blue all-glass system creates consistent clear lines on the outside and offers the freedom to match wooden surfaces to the floors and furnishings on the inside.
Special identity thanks to the windows: The result is a building with interesting architectural character, shaped by the window units accordingly.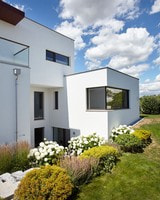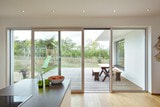 Perfectly content
Even the private living area leave nothing to be desired thanks to the lift-and-slide doors and windows, allowing your gaze wonder into the open spaces.
Built-in products


at a glance
Your personal living style


to download free of charge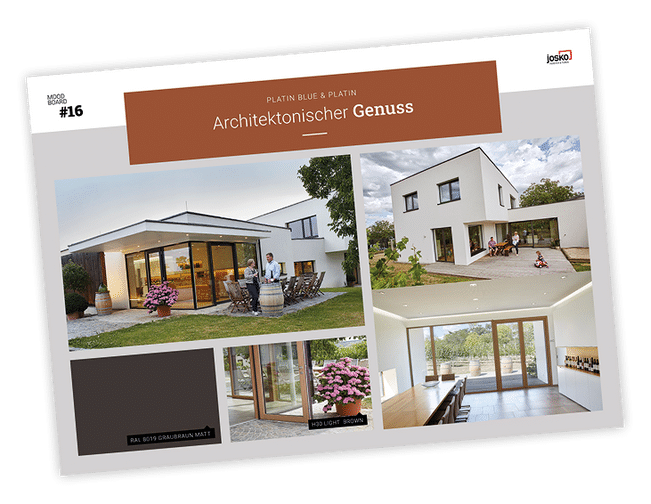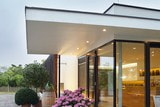 #PRODUCT#
has been added to the watch list!
Show