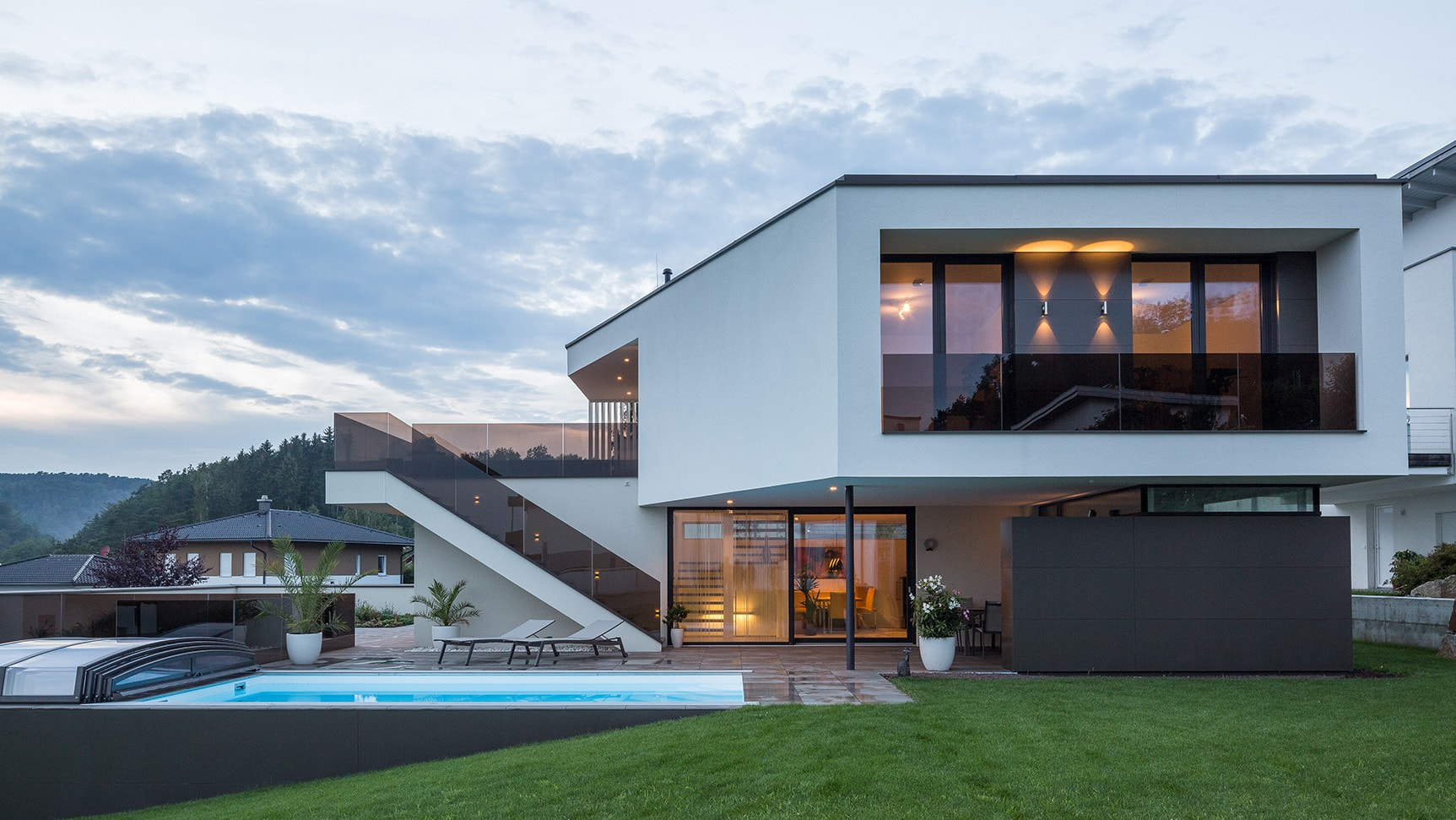 Wenn
kubische Architektur


ein Lebensgefühl ist

EIN ARCHITEKTONISCHES MEISTERWERK
Eye-catching & avant-garde - these are the features that characterise the home in Mühlviertel. With corners and edges and just as much attention to details an eye-catchers in the idyllic landscape.
Architect | Architekturwerkstatt Haderer GmbH Photographer | Erich Sinzinger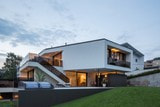 Corners and edges in the foreground
This living dream stands out with its avant-garde highlights, which gives the single-family house a special appearance.
You can expect the extraordinary at every corner and the large-area glass elements are carefully set centre stage. Glass balcony railing makes the overall concept even more consistent.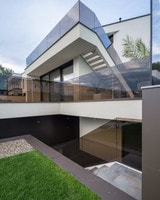 Not only the large glass front but also the flush-fitting interior doors and entrance doors nestle seamlessly in the architecture.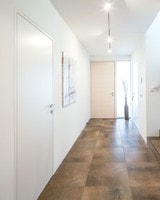 Built-in products


at a glance
#PRODUCT#
has been added to the watch list!
Show