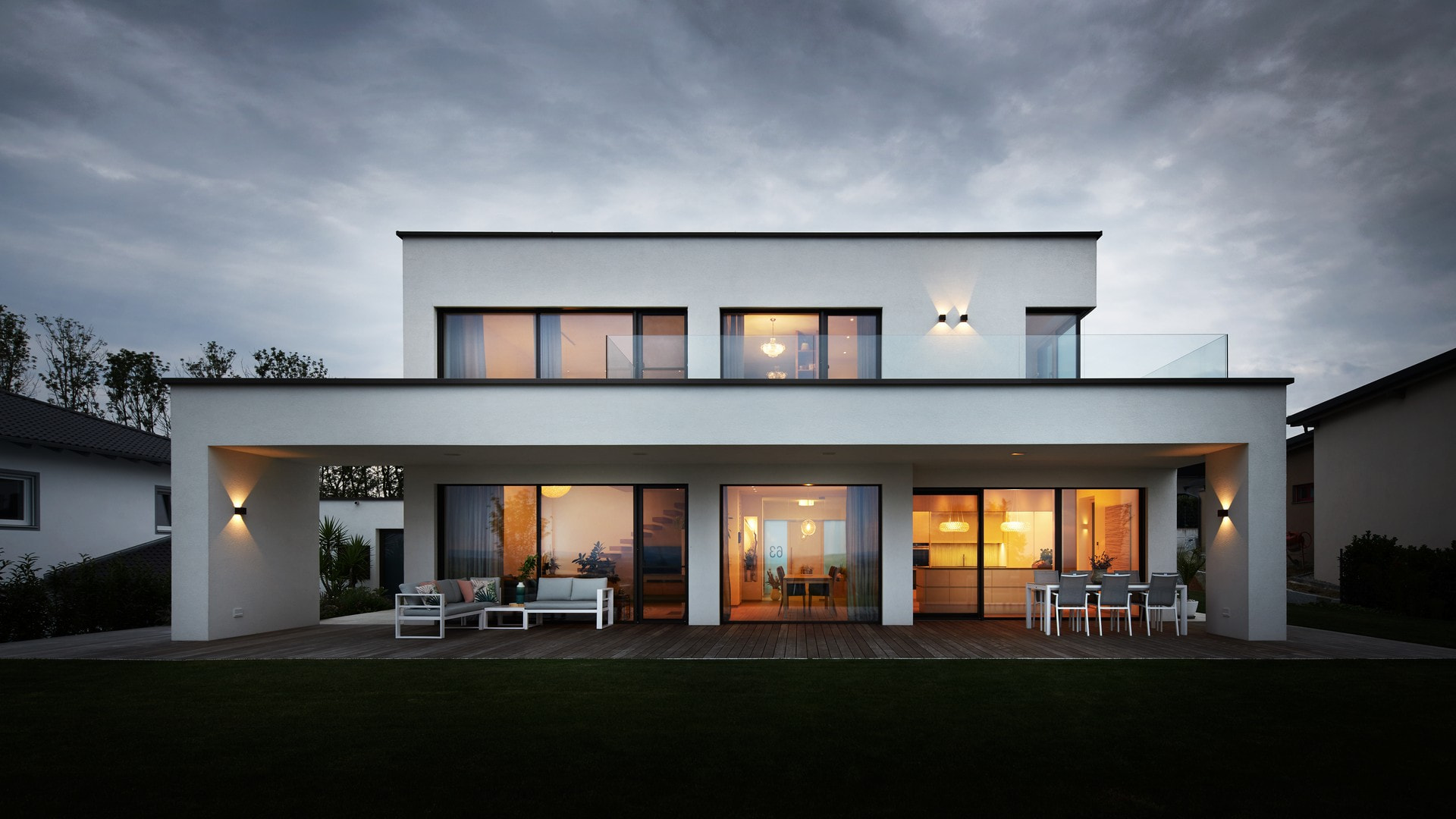 Wenn ein Haus

authentische Natürlichkeit

vermittelt

ELEGANTER MINIMALISMUS MIT PRIVATEM SPA
Clear lines, an open interior design, the cubic design as well as the use of natural materials ensure a minimalistic home with feel-good factor. The private spa area with Finnish sauna and free-standing bathtub round off the overall picture and ensure a special place of tranquillity.
Architect | Norbert Bruckner Photographer | Roland Wimmer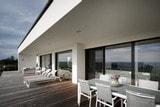 Seamless transition
Thanks to the generous use of Platin Blue lift-and-slide doors the house front allows for an almost seamless transition from the living area into the nature.
Set centre stage
The entrance area is characterised by a clear and simple design and enables the entrance door Well.Come Nevos with its side elements to come to its own even more.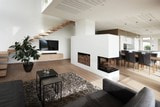 Clear silhouettes
Earthly shades, wood and natural materials go hand in hand with the minimalism that allows you to concentrate on the essential.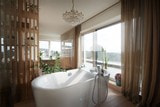 Come to unwind
The perfect place to take a break from the daily routine - the Josko lift-and-slide door of the Platin Blue series with a beautiful view and lots of daylight also contributes to your relaxation.
Built-in products


at a glance
#PRODUCT#
has been added to the watch list!
Show