Wenn
Helligkeit


den Wohnraum dominiert

EIN LICHTDURCHFLUTETES WOHNERLEBNIS
The light as element was an essential component for the builders, which they wanted to integrate into their home. Platin window, FixFrame lift-and-slide doors and all-glass systems make this wish come true.
Architect | WOM Architektur & Bau GmbH Photographer | RADON photography / Norman Radon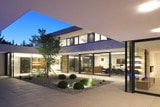 Cubic living dream/space
A very special living dream/space which many prospective building owners with a preference for modern, cubic architecture certainly consider as an ideal.
The combination of clinker brick and large glass surfaces particularly come into their own and create a harmonious living dream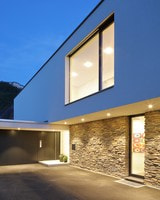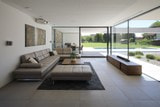 Brightness and modern nature in harmony
Thanks to large-area elements nature and light turn into essential components of the dream home.
Today, interior doors are part of the interior design like never before. Inconspicuous and yet very stylish, they blend it with the room.
Built-in products


at a glance
#PRODUCT#
has been added to the watch list!
Show