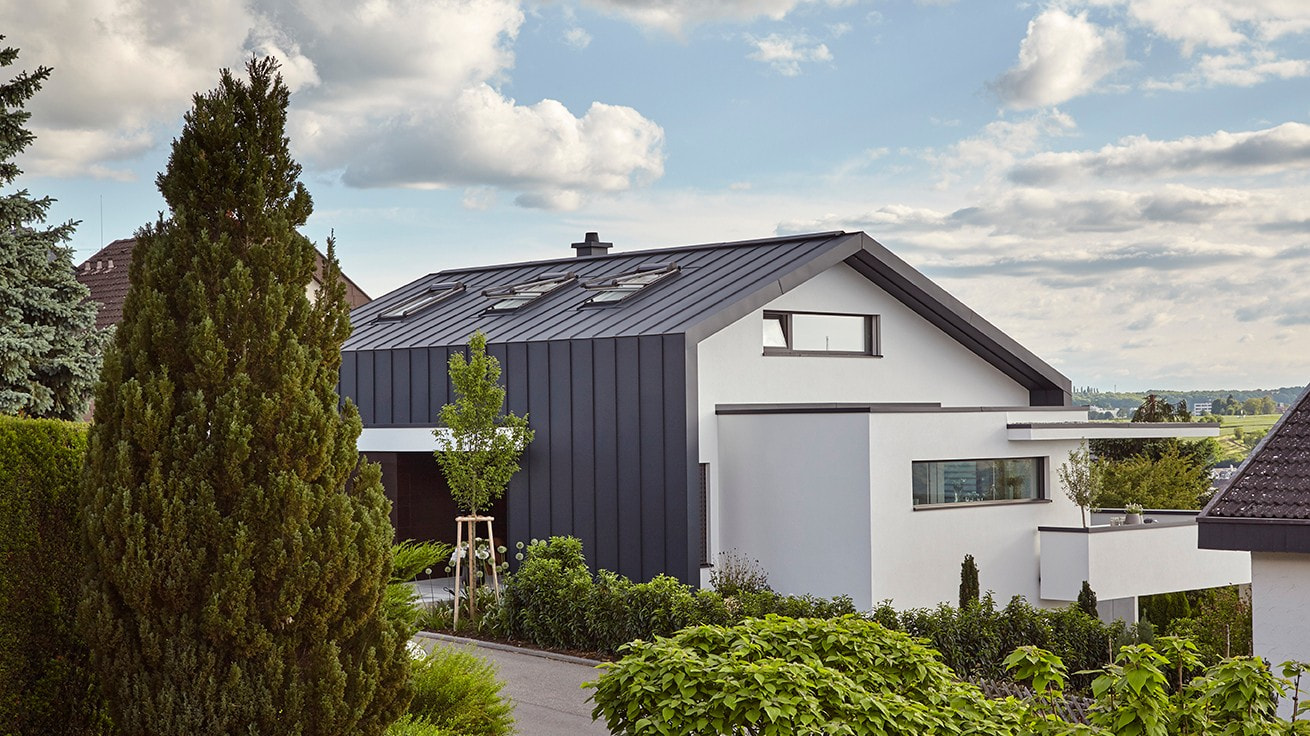 Wenn aus einem Haus
etwas
Besonderes

wird

um die ecke gedacht
What should have been a single-family house with flat roofing, in the end turned into a modern building with saddle roof and subordinate flat roof building section. It is this creative solution that makes this house unique.

Architect | Freier Architekt Bernd Gaisser Photographer | Sabine Bungert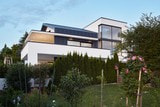 GLAZING IN ITS MOST BEAUTIFUL FORM
Many house builders' dream: a bright, light-flooded ambiance with large, frameless windows with flush-fitting look.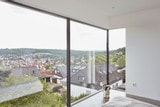 HIGH UP
The builders envisioned a bight building with generous glazing. Now, thanks to the FixFrame all-glass system, they literally float above the roof-tops of the city.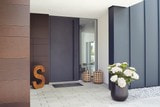 HARMONIOUS ENCOUNTER
Warm shades take away the coolness of the house in industrial chic - this way the entrance door Well.Come Nevos Alu Set is set centre stage even better.
In a living atmosphere characterised by brightness and openness, a terrace should not be missing. The FixFrame lift-and-slide door combines and indoors with the outdoors and provides lots of light even in the interiors.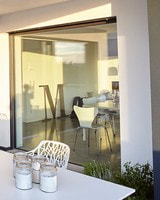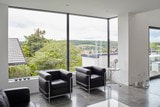 LESS IS MORE
The minimalistic living philosophy of the builders combines ideally with the generous FixFrame glazing, which offers the design classic a light-flooded stage.
Built-in products


at a glance
Your personal living style


to download free of charge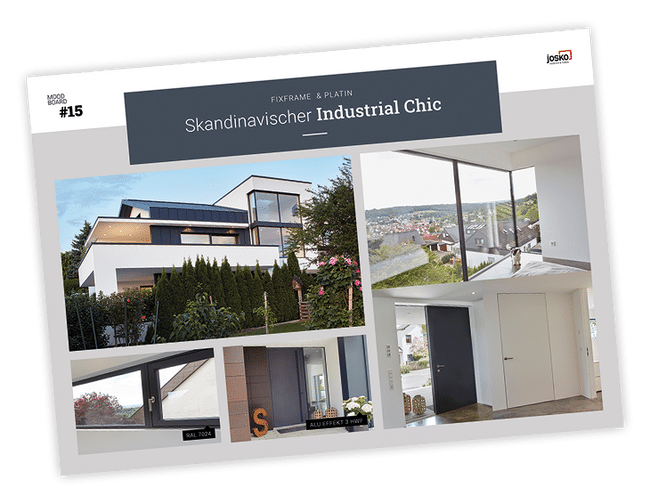 #PRODUCT#
has been added to the watch list!
Show