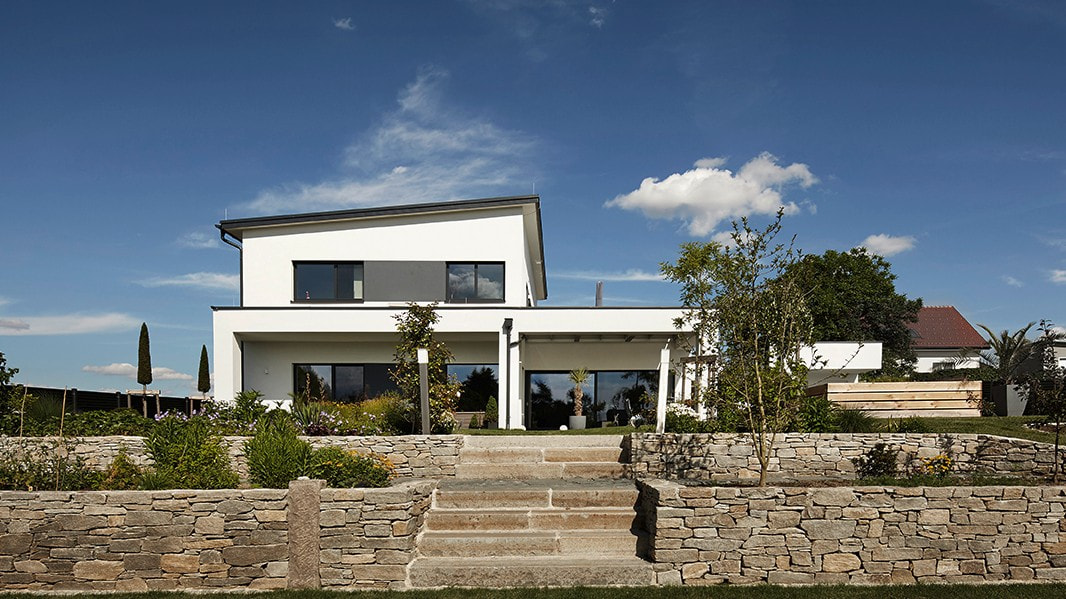 Wenn
Wohnträume


in Erfüllung gehen.

MODERNE AUF DEN PUNKT GEBRACHT
Definite highlight of this single-family house consists of the Wood/Alu and Plastic/Alu window units, that underscore the modern architectural concept.
Photographer | Roland Wimmer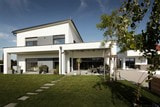 SHAPE-FORMING AESTHETICS
This flat monopitch roof is a flat roof alternative and fits in with the otherwise typical linear forms of the modern architecture.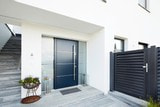 Timeless entrance door design
Thanks to a special material technology and resistant materials the Josko entrance doors impress not only with their design but also with improved thermal values.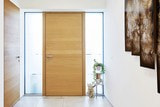 Natural comfort thanks to the wood
The inner area stands out primarily through the rough-sawn wooden surfaces of the wall-flush interior doors, which are consistent with the entrance doors.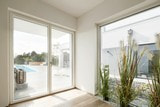 Light-flooded overall living concept
The generous glazing consists of both Wood/Alu as well as Plastic/Alu elements and gives the space a natural appearance.
Built-in products


at a glance
#PRODUCT#
has been added to the watch list!
Show