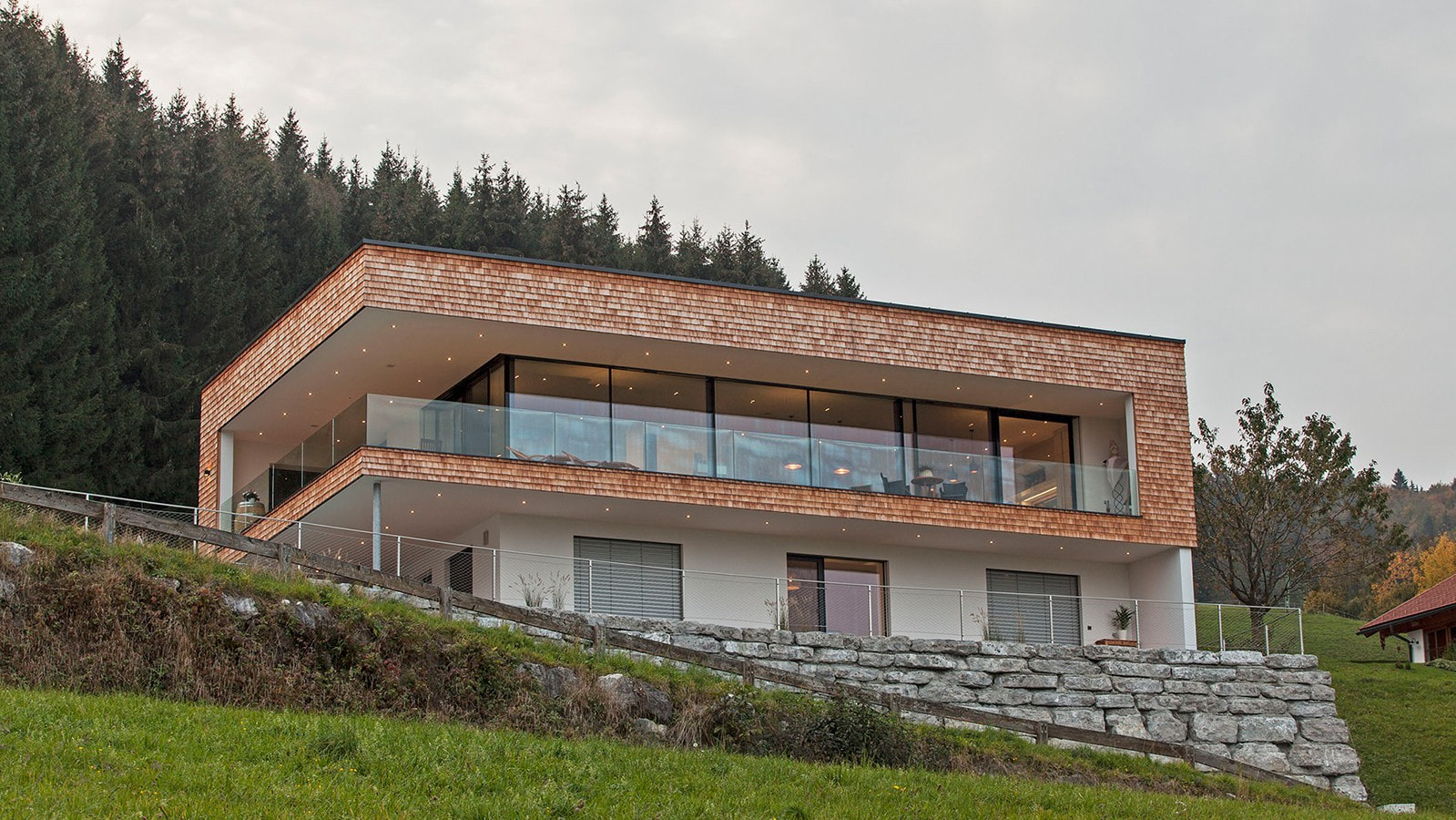 Zuhause mit

Hang zur Ästhetik
TRANSPARENZ AUF ZWEI ETAGEN
The lake view had to enter into this living dream as an interior highlight - the key element: All-glass.
Architect | Werner Angelmayr Photographer | Roland Wimmer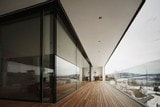 Unique lake view
The hillside property at the end of a cul-de-sac was not available for sale. It offers a unique panoramic view of the Salzkammergut: The viewer can see Lakes Mondsee and Irrsee from his home.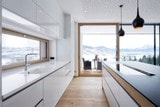 Focus on wood
In this feel-good ambiance the harmony between wood - windows, entrance doors, flush-fitting interior doors, natural wooden floors, stairs, flush-fitting skirting boards, the bar of the kitchen island - seems to flow from a single tree.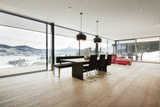 Design with perspective
Light, sight and puristic materials A private house joins aesthetic design with modern comfort and breath-taking views.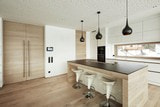 Tone-on-tone
Smart Mix is just the appropriate description for how different elements from Josko's product range are combined tone-in-tone to form a whole, which is more than the sum of its parts.
Built-in products


at a glance
#PRODUCT#
has been added to the watch list!
Show