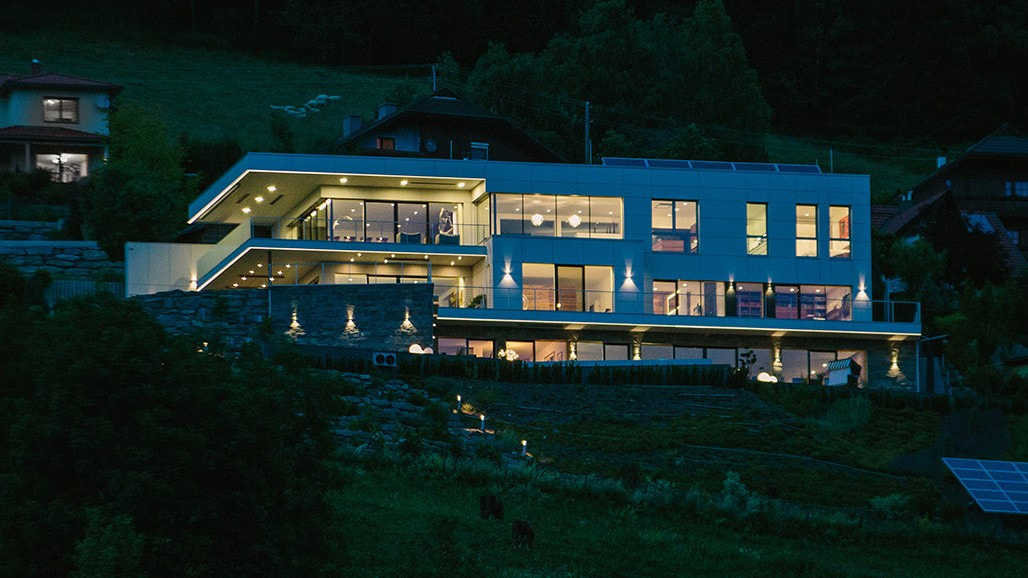 Architektur im Einklang


mit der Natur

GANZGLAS-ARCHITEKTUR DER SUPERLATIVE
The 3-storey residential building with about 600 sqm living space breaths and lets you breath easy when you look at it.
Architect | Welisch & Engl GmbH Photographer | Henry Welisch Photography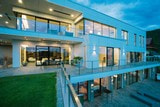 Refinement made of glass
The building gets its special character from lots of glass in the aesthetically and technically refined interpretations.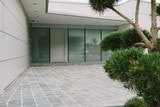 Set centre stage
The entrance door is the business card of a house. No more beautiful way to welcome guests than with this model.
The all-glass system FixFrame allows for fabulous panoramic mountain views and lets you forget the hustle and bustle of daily life for a moment.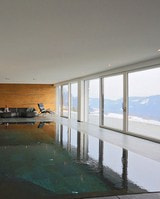 Sophisticated design
Josko external Venetian blinds combine the functions of privacy screen, light control, glare protection and thermal protection in a high-quality product, which always keeps an eye on the aesthetics.
Built-in products


at a glance
#PRODUCT#
has been added to the watch list!
Show