Exklusives mallorquinisches

Familiendomizil
ein wohntraum am meer
A home is created where everyone else goes for holidays. A dream house is built in the Balearic island Mallorca with great attention to details in the midst of a protected bay.
Photographer | Sabine Bungert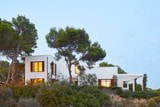 Perfect view guaranteed
Throned on a cliff, this dream house guarantees a spectacular view overlooking the lake.
Not far from Palma de Mallorca, a residential dream is built here which combines the traditional Majorcan architecture with modern windows and door systems from Josko.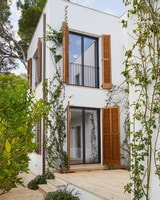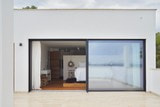 Seamless transitions
Large window units such as this Platin Blue lift-and-slide doors merge the boundaries between the inner and the outer.
The entrance door, on the inside with cosy wood of wild oak trunk shape, fits specially well with the Majorcan architecture.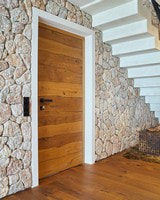 Built-in products


at a glance
#PRODUCT#
has been added to the watch list!
Show