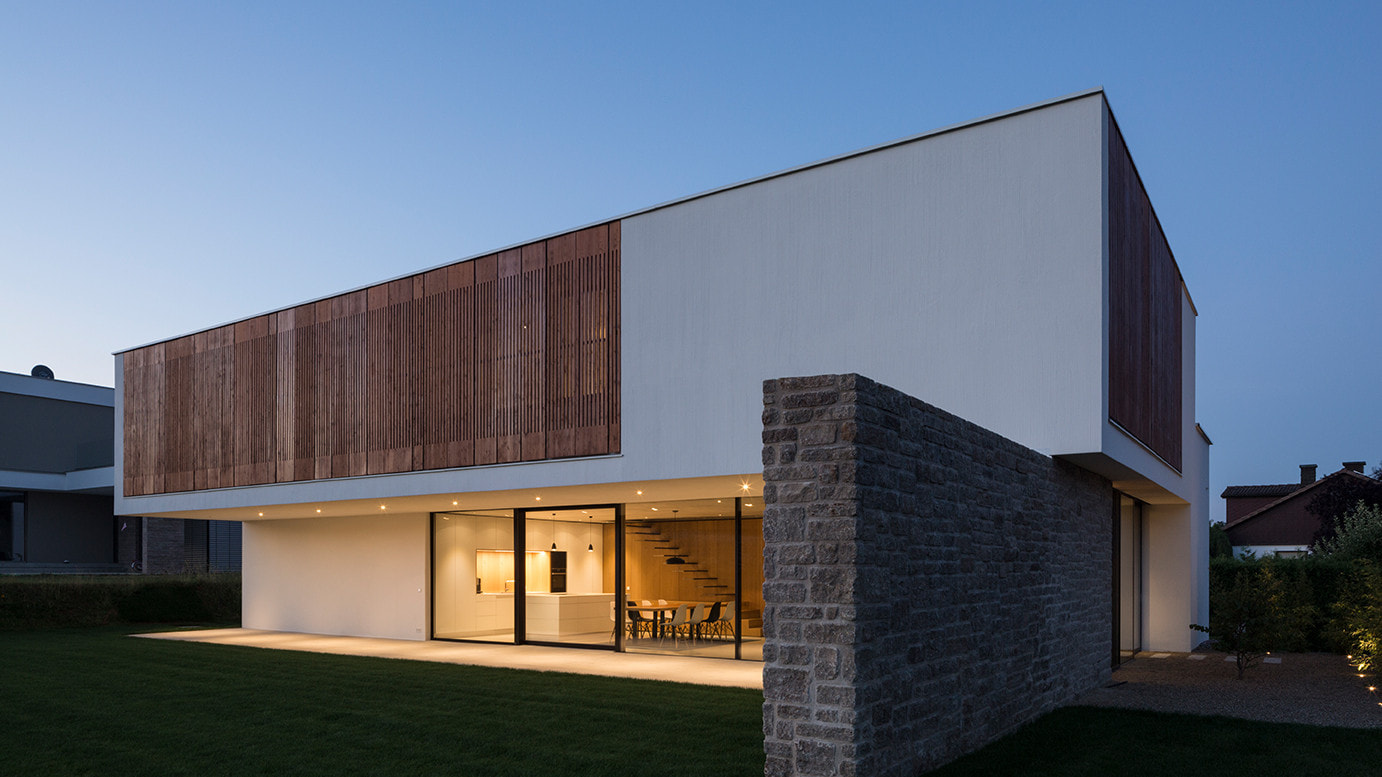 When
modern linear design

meets wood

REDUCED TO THE ESSENTIALS
Clear lines, concrete walls and roofs ensure a minimalistic and modern appearance. In combination with the generous use of wood a natural homely feeling is created.
Architect | Schlicht Lamprecht Architekten Photographer | Stefan Meyer
PURISTIC RETREAT
Cubic, elongated shapes and a harmonious, simple appearance give the building its unique character. The FixFrame Platin glass front with lift-and-slide doors fits perfectly in the concept.
SLIM FLUSH-FITTING
Windows were also selected as flush-fitting to match the simple architectural concept. The Platin window series also convinces with its slim, unobtrusive frame look.
ENJOY UNWINDING
The calm and clear aesthetic of the furnishings extends over the windows and the lift-and-slide door elements which are even more emphasized thanks to the simplicity of the interiors.
THE MODERN IN ITS MOST SIMPLE FORM
The industrial style of this single-family house captivates with clear lines and concrete surfaces. What at first sounds more like a matter-of-fact and cool architecture, is turned into a harmonious living space with a subtlety for furnishings.
Built-in products


at a glance