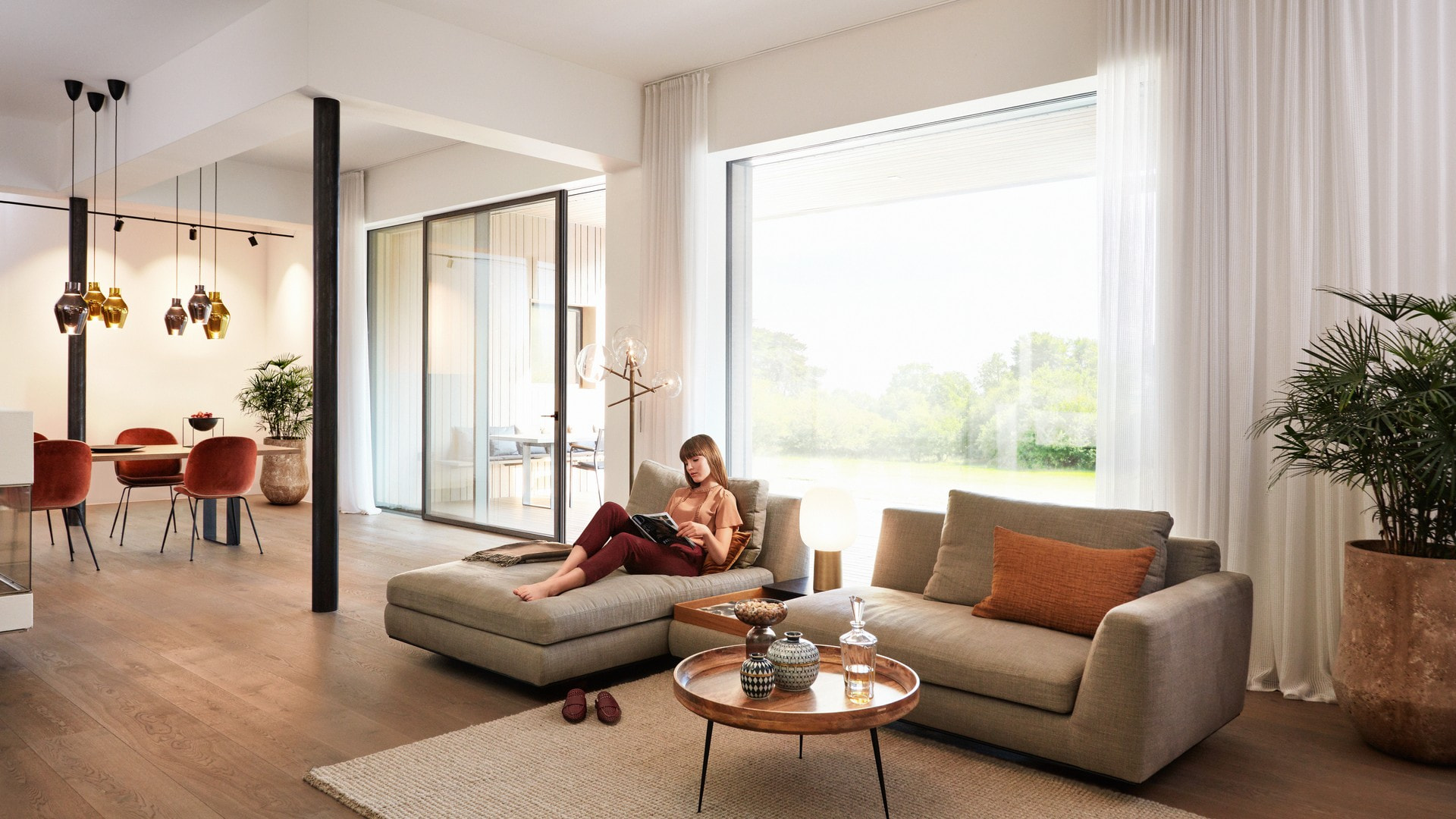 One-stop

service

Nice, when we feel the love for details
All additions
around windows & doors
Although we already offer an exceptionally large range of windows and doors, your dream home usually needs additional accessories for these products. At Josko, we won't leave you alone here either and offer you additional accessories to go with our product solutions that we have developed and produced ourselves.
In our opinion, as a developer you have enough issues to consider anyway, so you prefer to use this convenience and clarify this large area with a single point of contact, namely the Josko partner nearby.
Coordinated
accessories
insect screen
To ensure that only fresh air and no annoying insects come through your window on mild summer evenings, you should provide each window with an insect screen for each bedroom and living room.
Fixed clamping frames are inexpensive, durable and easy to assemble. If the passage can be opened, rotating frames or, in the case of large elements, sliding frames are suitable. Roller blinds that simply disappear into the roller blind box when there are no insects are particularly user-friendly.
New and almost invisible: ONEinsect screen
You can feel it, but you do not see it. The ONE ISG is the first to have a frame with the same face width as the window frame. Inconspicuous, elegant, without rebated.
External Window sills
Not only matched to the colour of the window, but also in a particularly elegant design without visible screws:
Special feature of designer window sill ONE
The beauty of the symmetry of ONE ALU DS2 is fascinating at first glance. The design window not only preserves an all-round, equally slim frame look, but also highlights the symmetry.
Internal window sills
For a harmonious, coherent overall picture, Josko can even match interior window sills to the colour of your windows. In addition to different shapes, genuine wood window sills are also available in different colours. Especially when combined with a window frame or an application made of wood, the overall ambience looks like it is made from one piece.
Comfort ventilation
The Ventra comfort fan guarantees controlled condensate drainage - through the outside window sill instead of the façade. The optional built-in pollen filter protects allergy sufferers.
The automated ventilation integrated on the side of the window ensures fresh air (air volume up to> 30m³/h) even when the window is completely locked and prevents the formation of mould in damp rooms.
Aesthetic glass balustrade
The elegant solution for windows close to the floor:
The glass balustrade offers a free, unobstructed view from the windows and doors and can hardly be seen from outside. Can be combined with insect screen frame, Venetian blinds and roller shutters, tested according to the standard for fall-proof glazing DIN18008-4. Unless otherwise requested, the glass balustrade is matched to the window colour.
Concealed tilt motor
The electronic opening and locking system is completely integrated in the window: Neither the motor nor the linkage can be seen - only the window, which can be opened by radio control. Ventilation could hardly be more aesthetic. E-Tec Drive can be used to tilt the window to any desired position and lock it automatically when it is closed.
In 4 steps to a
tailor-made offer
1. MAKE AN INQUIRY
Let us know how you envision your project and what plans you already have. Your first step to a unique home.
2. ARRANGE A PLANNING MEETING
Your local Josko contact person will then contact you and arrange an appointment with you. This is how you benefit from the quality of advice of our experts.
3. EXPERIENCE THE PRODUCT ON SITE & COORDINATE DETAILS
In the Josko showrooms near you, you can personally experience the variety of products and coordinate your wishes and requirements with your advisor.
4. RECEIVE AN OFFER
Your Josko consultant will then create an offer tailored to your project and discuss this with you in peace.