#PRODUCT#
has been added to the watch list!
Show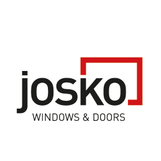 Colours, materials & surfaces
Trend wood: oak
At Josko, this wood type comes from sustainable domestic forestry. As a hardwood it is perfectly suitable for large elements (better statics) and, at the same time, very resistible. Mechanical damages have little impact and it is more durable than softwood. 
Trees telling stories…
A special brushing procedure creates a unique effect and fascination for the wood. The procedure brushes off the soft wood from the surface, which highlights the natural structure and grain. It is an experience for the senses to literally feel the tree's story.
New! Wild Oak
Natural and earthy. Real and pure. Naturally grown oak wood with large puttied knots and cracks is especially intended for people who enjoy natural, real and pure living. 
Exclusive oak wood from the
Venetian lagoon
For centuries people have rammed metres long oak stakes into the ground of the Venetian lagoon to mark the accessible canals. After two decades in mud and salt water they have to be replaced. And thanks to the commitment of our Italian partners we can now offer you this lagoon wood, steeped in history, for your entrance- and interior doors.  
Wild oak trunk shape
Hand-made and without a single straight line: every door of "wild oak trunk shape" is unique and shows its naturally grown origin confidently. Made for people who love nature as it is: wild, pure – and always slightly different. 
Wood is a natural product
Thus, slight colour differences in contrast to our samples, at the installation of single profiles, between veneered and solid parts and for follow-up orders are no defect. As well as slight irregularities caused by the wood's structure, they proof the material's authenticity.