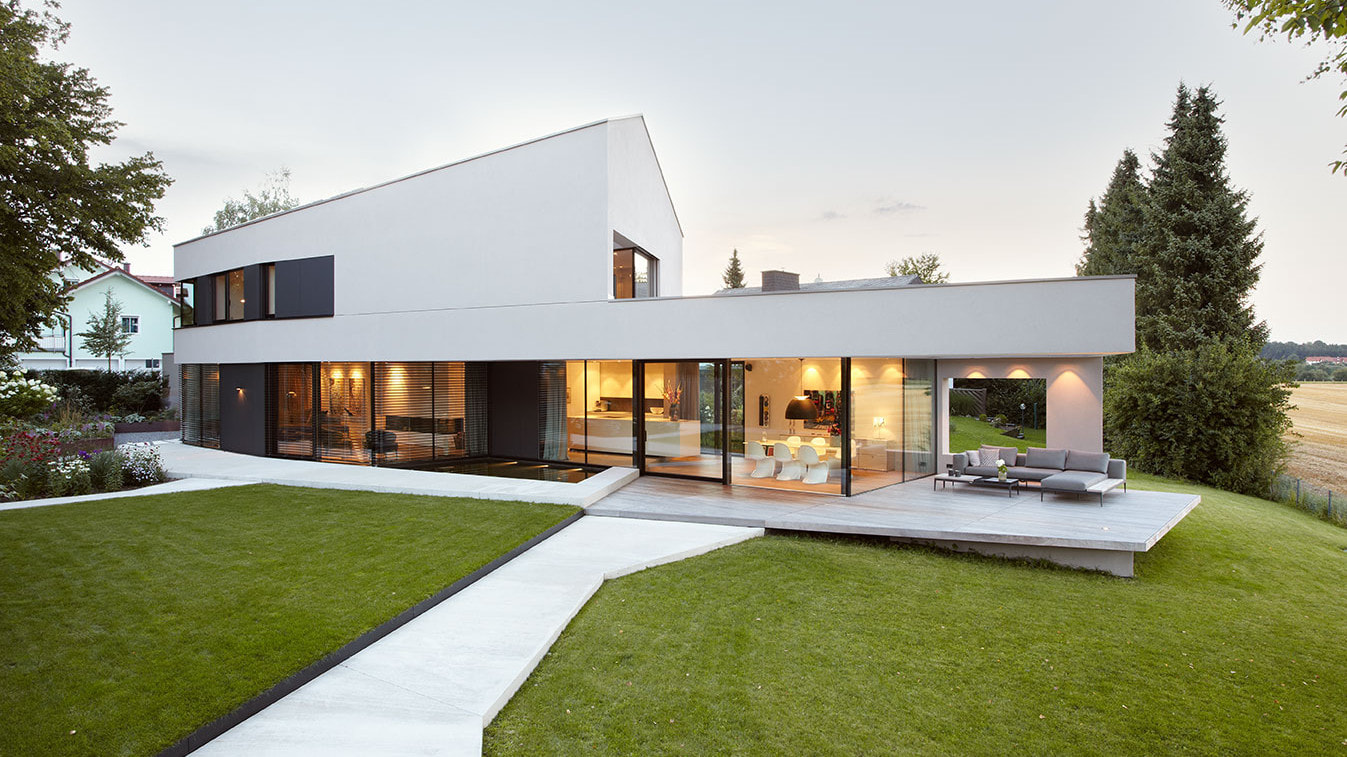 When a house turns into your

home

.

FRAMELESS ALL-GLASS ARCHITECTURE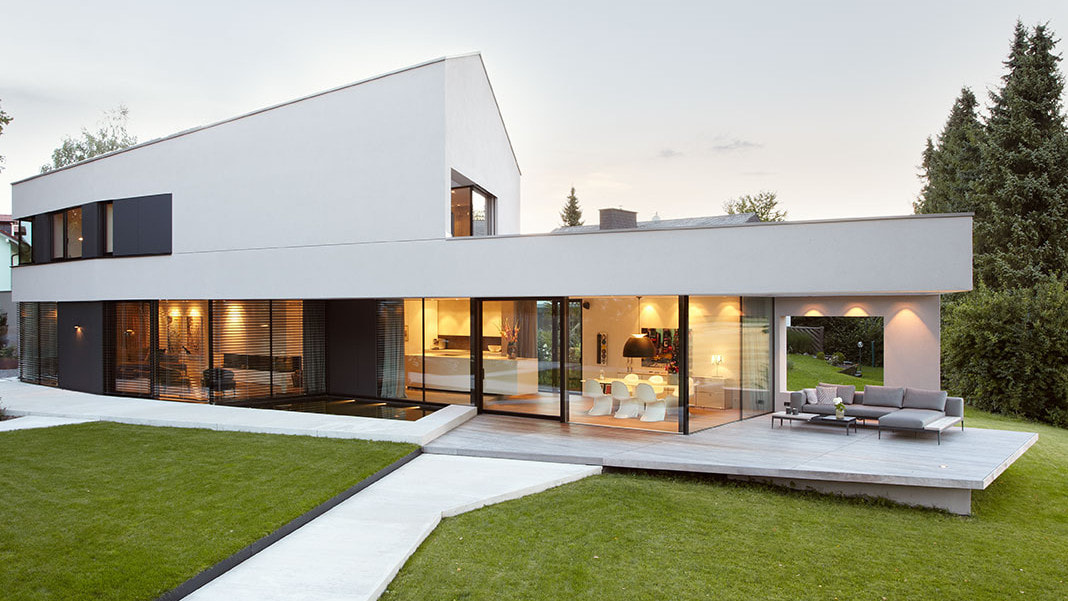 When
inside and outside

flow into each other
Keeping the inner and the outer flowing - an architectural challenge that the builders, in collaboration with the architectural firm Gassner & Zarecky, confidently took on when planning their single-family house near Munich.
Architect | Gassner & Zarecky Fotograf | Sabine Bungert
Frameless all-glass architecture
The FixFrame all-glass system from Josko underscores the consistently progressive design. And all this without having to make any compromises in structure, tightness or thermal insulation.
Living dreams come true: The conventional was courageously pushed aside to make way for a fascinating interface between the natural landscape and modern architecture. The polygonal cubature of the house surprises with unconventional, subtle details that are shaped by courage to dispense with the dispensable.
Limitless freedom
Built-in parts for windows, terrace and entrance doors impress not only through their particularly gentle look, but most of all with their excellent flush-fitting. The technically sophisticated lift-and-slide doors are available with Alu frames on the outside or as High-End solution with flush-fitted all-glass.
Perfection down to the corners
All-glass joints are a high-end - solution. They can be joined on their long side or around a corner.
Built-in products


at a glance