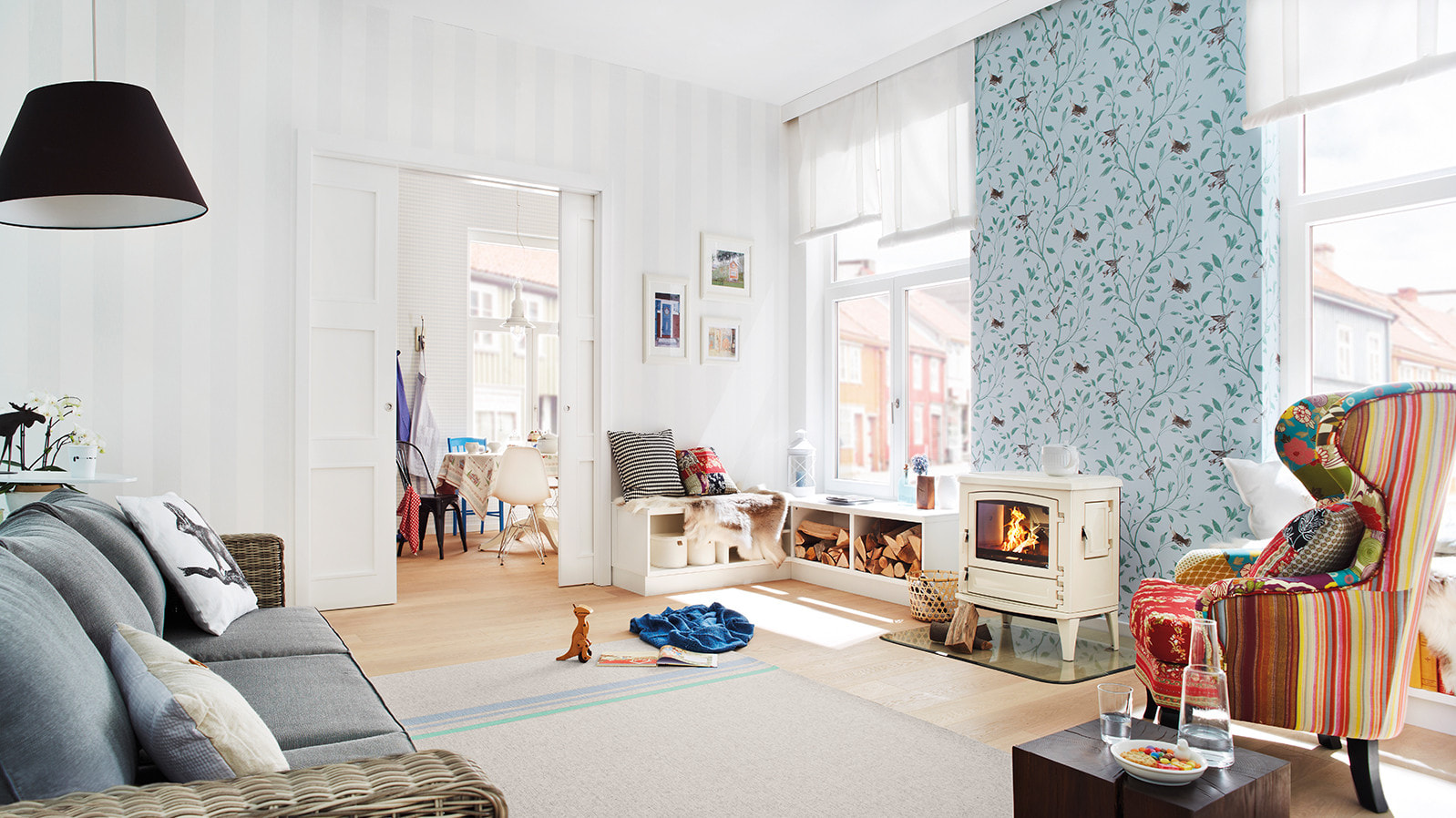 Sliding doors
Many options for different installation situations
Sliding doors
Sliding doors
They nestle against the wall or even disappear into it. Sliding doors do not protrude into the room and leave the entire width of the passage area open. Josko's sliding doors also leave a lot open in terms of design, as they are available
in countless designs,
in full construction,
with glass sections or
as a frieze glass door.
The Josko sliding doors have a cushioned stop that prevents your sliding door from slamming, ensuring that the sliding door runs smoothly. The elegant, unobtrusive, but by no means inconspicuous interior door solution from Josko.
Many individual advantages
Floor-to-ceiling design
On request, the sliding doors can be designed floor-to-ceiling and mounted flush with the ceiling. Optional interior doors that run into the wall also ensure a particularly simple look. 
 
Soft closing
The soft-close function ensures that your sliding doors are cushioned when they stop and do not slam shut at full speed.

 
several options
Depending on your taste and the installation situation, you decide whether your door should have one or two leaves.

 
Large selection of glasses
You can choose the glass of your sliding door individually. Clear glass, matted or partially matted glass, strips in different sizes: There are no limits to your freedom of design. 

 
Design-rich space wonder
Josko sliding doors offer you a wide range of sophisticated designs. 
They are also extremely space-saving, especially when they run into the wall. 

 
Selectable running rails & installation variants
Regardless of how you live - classic, modern or avant-garde - you can choose the right running rail and installation variant for your sliding door. It can be installed continuously in the wall or rebated in front of the wall. 

 
Sliding doors
Josko sliding doors have many advantages. They are quiet, smooth-running and, with the various fitting models, even more varied.
 
Infinite possibilities
A large selection enables you to design your Josko sliding door exactly to your taste for your unique home.
In 4 steps to a
tailor-made offer
1. MAKE AN INQUIRY
Let us know how you envision your project and what plans you already have. Your first step to a unique home.
2. ARRANGE A PLANNING MEETING
Your local Josko contact person will then contact you and arrange an appointment with you. This is how you benefit from the quality of advice of our e...
3. EXPERIENCE THE PRODUCT ON SITE & COORDINATE DETAILS
In the Josko showrooms near you, you can personally experience the variety of products and coordinate your wishes and requirements with your advisor.
4. RECEIVE AN OFFER
Your Josko consultant will then create an offer tailored to your project and discuss this with you in peace.
When enthusiasm
wins
prizes
Josko has received several national and international prizes in recent years. These awards reflect the quality awareness, the innovative ideas and the great commitment to ecology and climate protection.