#PRODUCT#
has been added to the watch list!
Show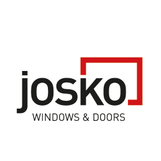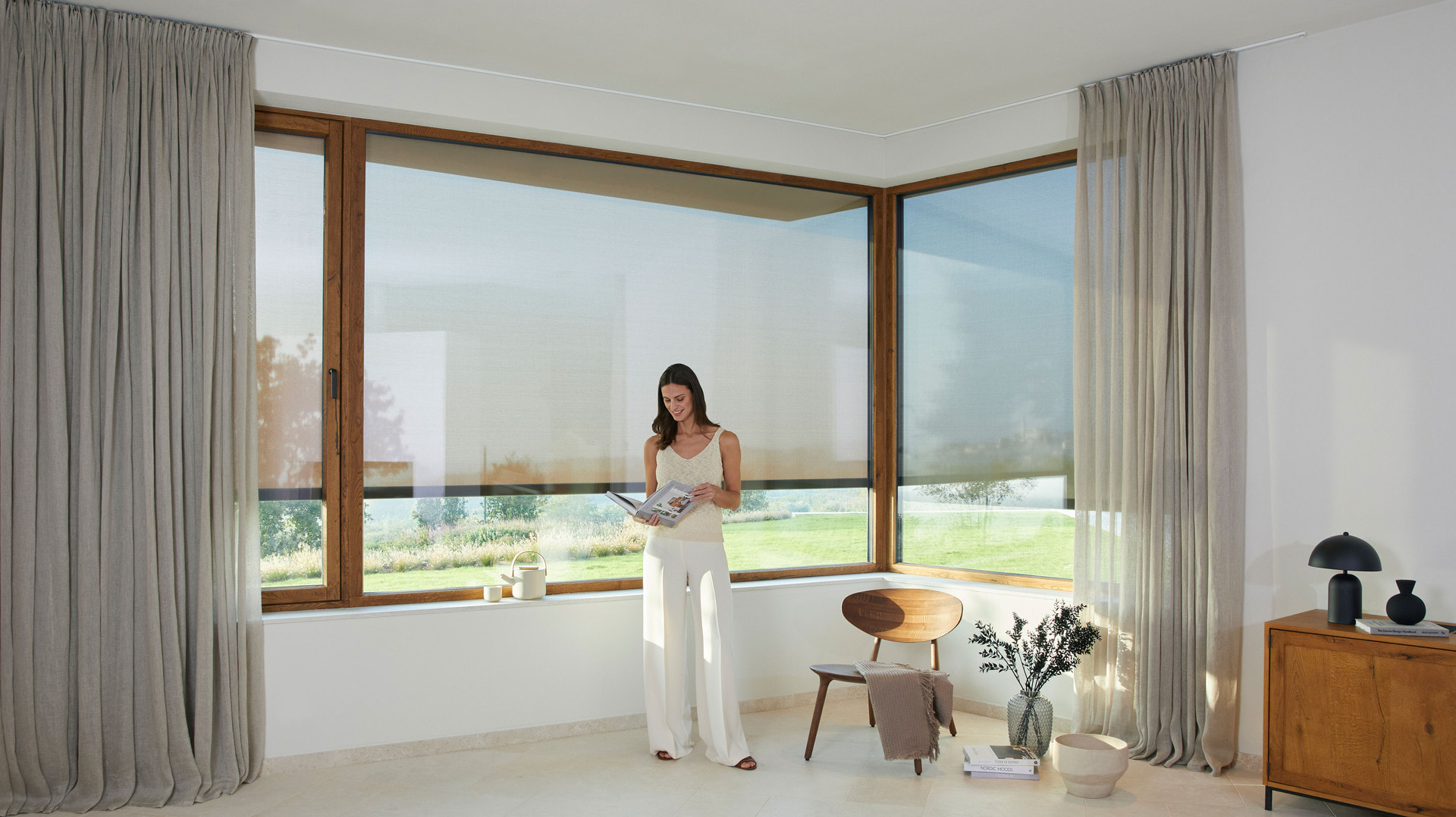 Easy Screen Zip
Because sun protection can be aesthetic
Sun shade that lets your home breath
This aesthetic vertical awning wraps around large area of your window in an airy manner, gently protects you against the sun and is wind resistant. Depending on the density of their fibres various types of mesh allow for lots of daylight to shine through to the inside - from translucent to opaque.
This also protects you against prying eyes from outside but you can still feel the connection to the outdoors. With its versatile colours it harmoniously and easily blends in your home. In the garden too, textile roller is the ideal seatmate with covered terraces and pergolas.
Details

matter
WHAT IS SO NICE ABOUT EASY ZIP SCREEN
We want to meet your high design standards, that's why we have meticulously designed many details and created them even more beautifully than commercially available products.
Large-area shading in one piece
High wind-resistance
Sun shade
anti-glare protection
Privacy screen during the day
Privacy screen at night
Design variety
HARMONIOUSLY COORDINATED
Design-rich
Sophisticated design
THE UNIQUE EASY SCEEN ZIP
Since we ourselves develop and produce them, the vertical awning Easy Zip Screen visually and technically matches our windows and all-glass systems down to the last detail. Some details have been specially developed and are unique on the market.
We develop them ourselves
Room for security and insect screen
Easy to clean
Design-rich
Versatile use
Not sure which mesh is the right one for you?
Not sure which mesh is the right one for you?
Textile roller blinds are consultation-intensive products. Unfortunately, the colours and transparencies on the images do not correspond to the original, as external conditions such as the weather and sunlight, orientation and above all also the times of the day significantly influence the colour effect and thereby also the transparency.
Your local partner will be happy to advise you and also has original samples in the showroom.
"We must learn to be more sensitive to the sun, heat and cold. Only then will we be able to counteract the climate change in an energy-saving and sustainable manner."
Control


of the vertical awning
Choose your ideal and comfortable control for your Easy Screen Zip.
We introduce you to your options.
Smart Home ready
Smart Home ready
Small Home makes your home intelligent and your life more comfortable. The motor system can be optionally expanded so that our sun protection products can be operated by smartphone, tablet or PC and not only when you are at home but also when on the go.
E-Motor solutions are available both as radio operated and without radio. For both options we work together with world-leading manufacturers for electric motor drives. Find out at your Josko Partner, which is the best solution for your individual need.

Electric motor
Electric motor
Vertical awning with electro-motor can be operated in the following three 3 ways:
✓ Remote control
✓ Button on the wall
✓ Smart Home (open for all commercially available standards)
Fig. Left: Nina io 60 channel radio transmitter with integrated automatic timer
Fig. Right: 5-channel hand-held remote control for Venetian blinds & roller shutters

TECHNICAL INFORMAITON FOR EASY SCREEN ZIP
We recommend
in the Smart Mix
In combination with the following solutions, you can harmoniously coordinate your home in the same style:
In 4 steps to a
tailor-made offer
1. MAKE AN INQUIRY
Let us know how you envision your project and what plans you already have. Your first step to a unique home.
2. ARRANGE A PLANNING MEETING
Your local Josko contact person will then contact you and arrange an appointment with you. This is how you benefit from the quality of advice of our experts.
3. EXPERIENCE THE PRODUCT ON SITE & COORDINATE DETAILS
In the Josko showrooms near you, you can personally experience the variety of products and coordinate your wishes and requirements with your advisor.
4. RECEIVE AN OFFER
Your Josko consultant will then create an offer tailored to your project and discuss this with you in peace.