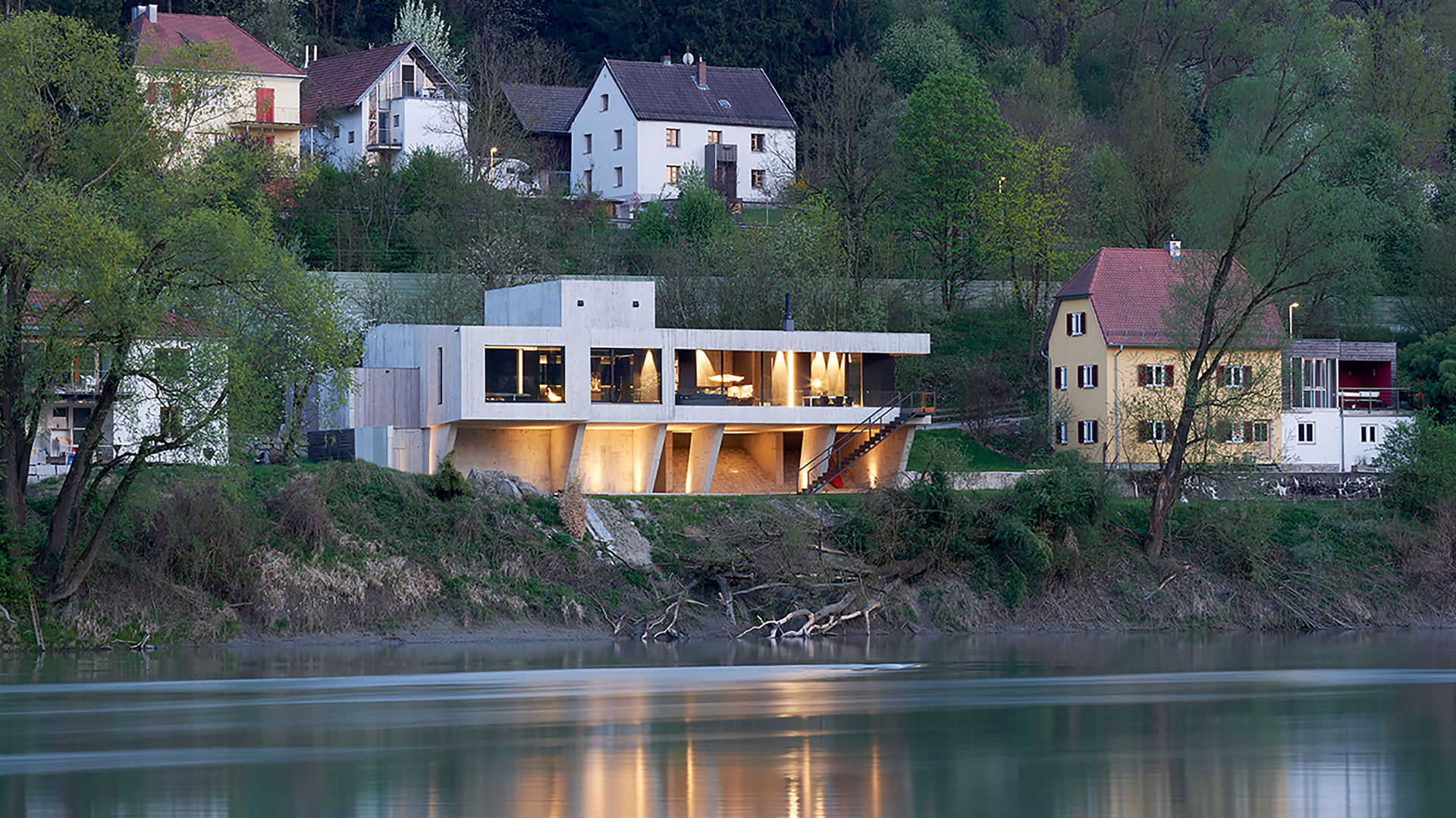 An
avant-garde living space

made
of concrete

CUBIC FUTURISM
Imposting and majestic, this futuristically inspired building crowns over a river - solid like a rock.
Architect | Albert Köberl, Koeberl Doeringer Architekten Photographer | Stefan Müller-Naumann
Raw aesthetics
A building with corners and edges - clear design is important here not just for the windows.
Cool, but not cold: The focus is on a combination of naked, rough surface with smooth, technically sophisticated design products.
FACTORY CHARM
Unplasterd concert walls and simple furnishings convey a casual industrial charm.
The raw style is continued even in the bedroom - thanks to large Platin windows the room is by no means gloomy, but rather opens up a fantastic view overlooking the river.
Built-in products


at a glance