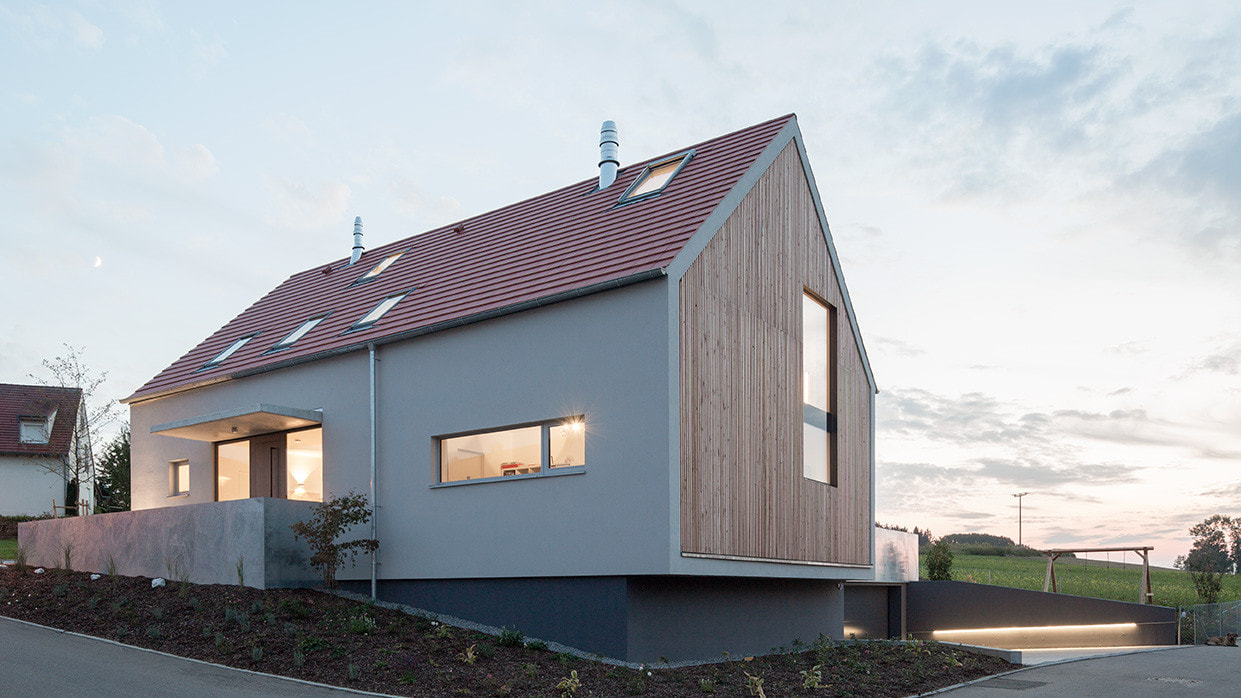 When a house turns
into a home
INDIVIDUAL LIVING SPACE IMMERSED IN NATURE
Large glass surfaces, which open up to the views of the surrounding landscape, a wooden façade and a stylish saddle roof give this sing-family house in the south of Germany an individual look. With FixFrame elements, Platin Blue lift-and-slide doors and Platin terrace doors as well as Platin windows, individual matching window solutions have been implemented.
Architect | Fabi-Architekten Photographer | Herbert Stolz
An eye catcher in and of itself
Modern, simple and individual - this is how this sing-family house looks like, whose defining element is the covered balcony on the first floor.
The modern entrance door Well.Come Nevos Alu is even more fully revealed thanks to the exposed concrete elements and the glass side elements.
TO UNWIND
Simple design and minimalistic furnishings create space for the essentials and direct your gaze to the surrounding nature.
Limitless freedom when looking out through the window The frameless FixFrame Fixed unit brings the nature into the living space
Built-in products


at a glance